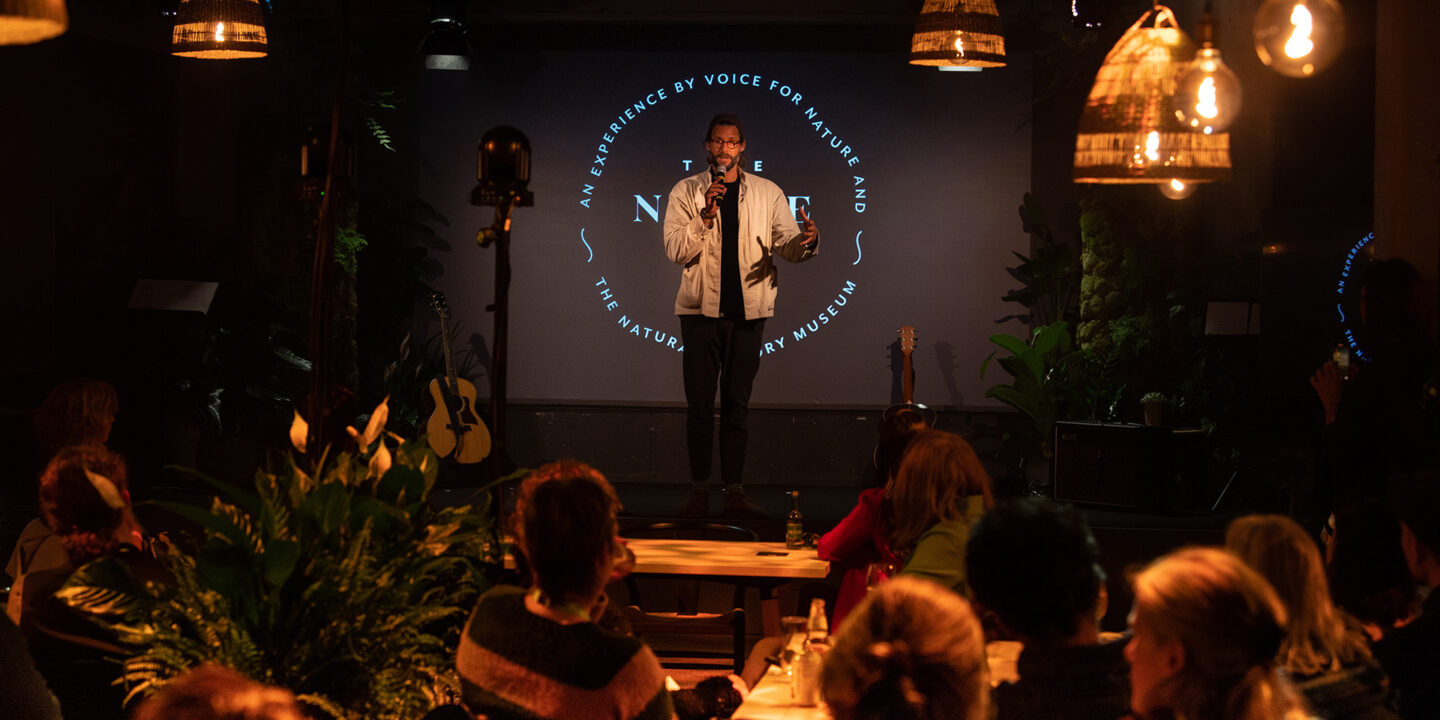 THE NATURE BAR
When we're willing to slow down, listen and learn, Nature reveals all. She not only provides us with the questions but she also shows us the answers.
So it was with this deep appreciation and respect for the natural world that The Nature Bar was born as a collaboration between the Voice For Nature Collective and the Natural History Museum.
The Nature Bar hosted a group of extraordinary individuals: policy makers, environmentalists, scientists, journalists, storytellers, and artists to speak on behalf of Nature within The New York Times Climate Hub in Glasgow, during COP26.
Our programming focused on personal and tangible perspectives that were grounded in knowledgeable and honest dialogues. The perfect recipe to leave you feeling recharged, challenged, entertained, and personally empowered to give Nature a voice.

A few of the many highlights…
"… Today I bring an ocean world view, as a gift from indigenous people to the world… Our struggle about relationship is also the struggle of the human nature, of dominion — to dominate Nature, rather than learning to live."
— Maureen Penjueli, co-ordinator of the Pacific Network on Globalisation, at the Rights of Nature Session.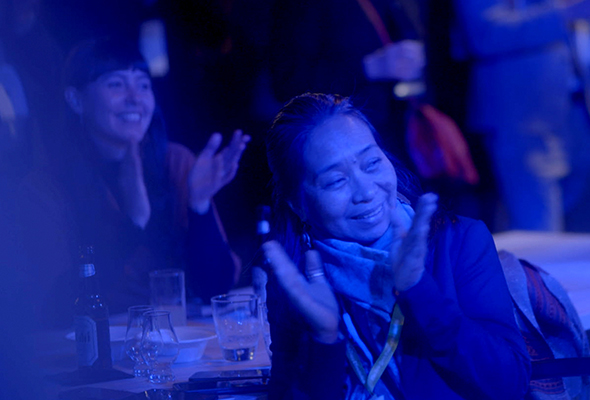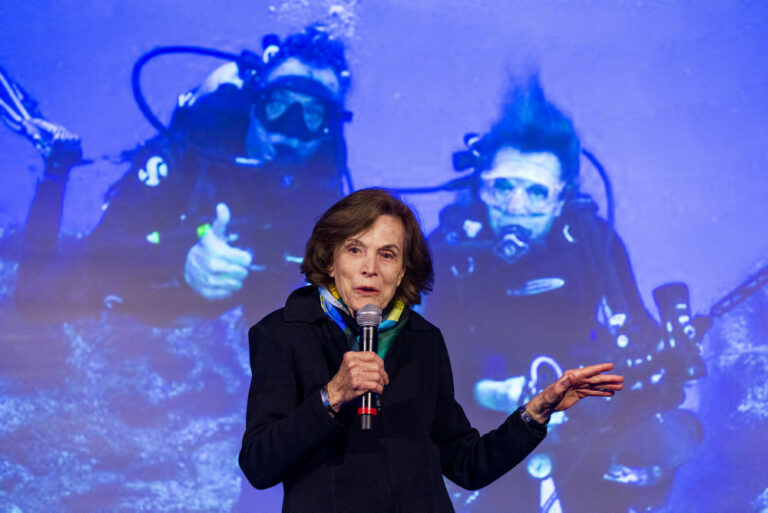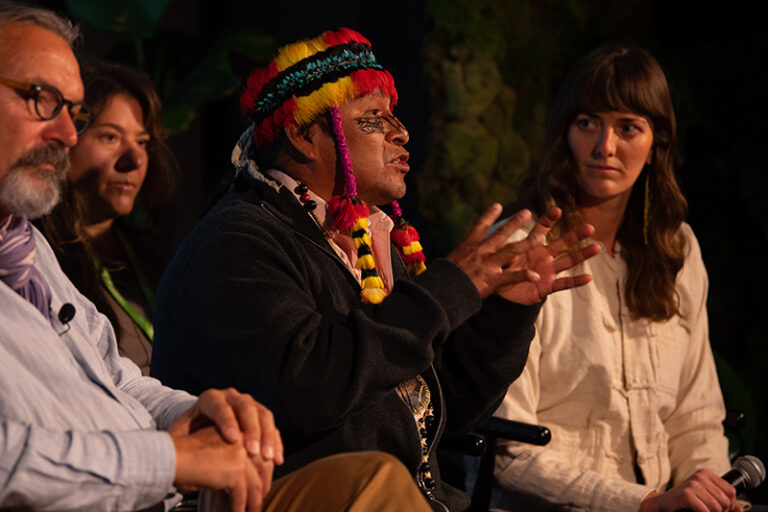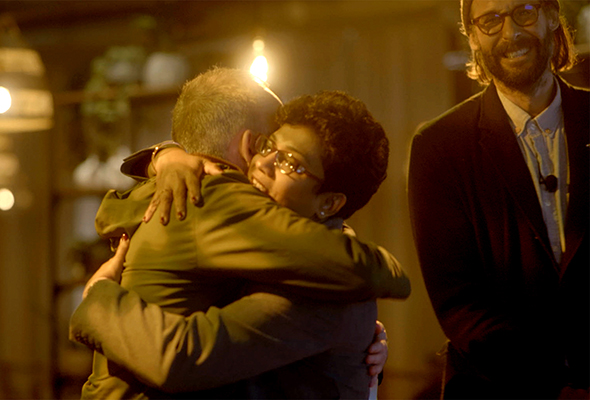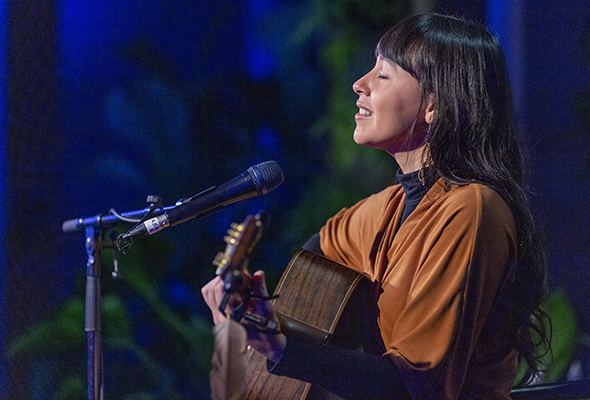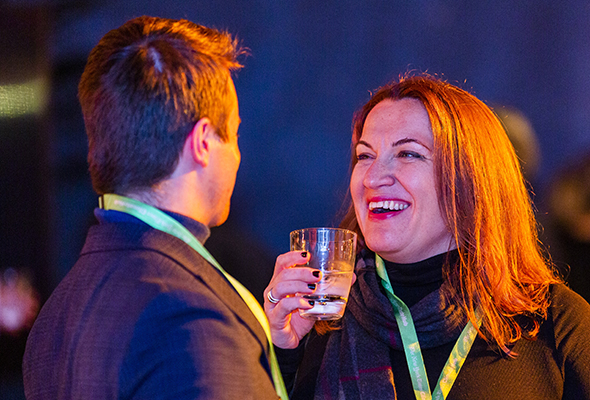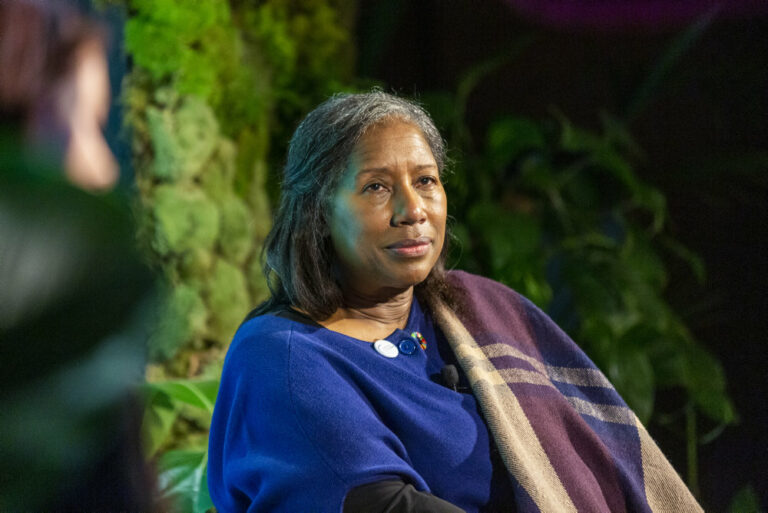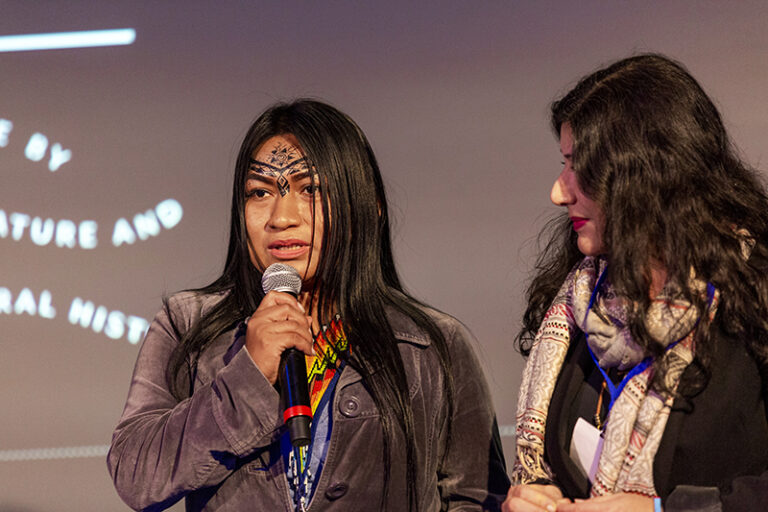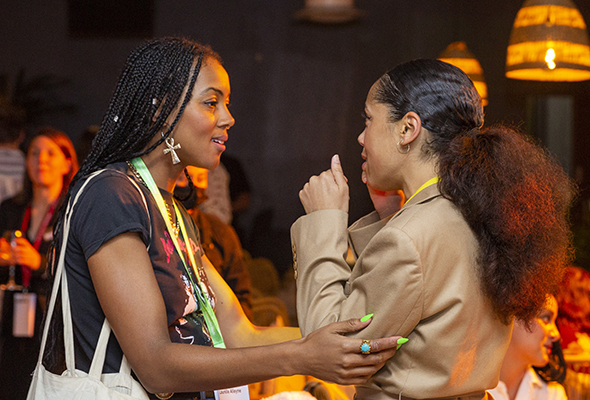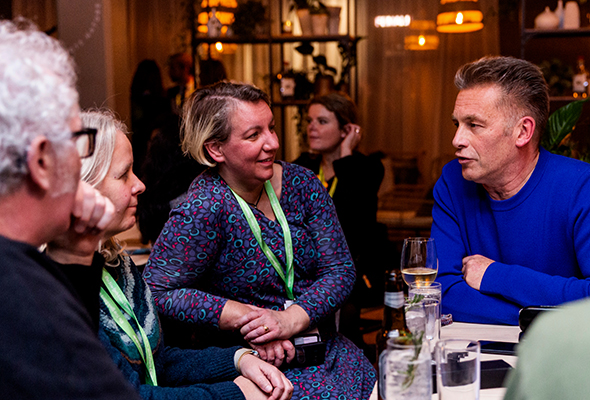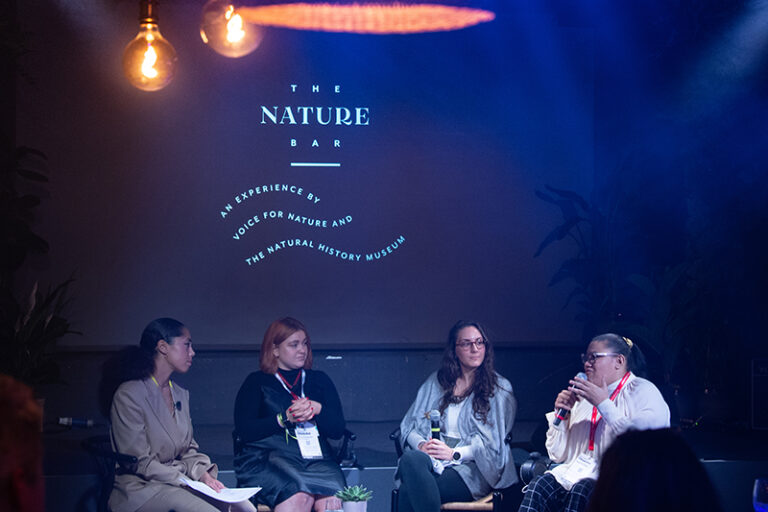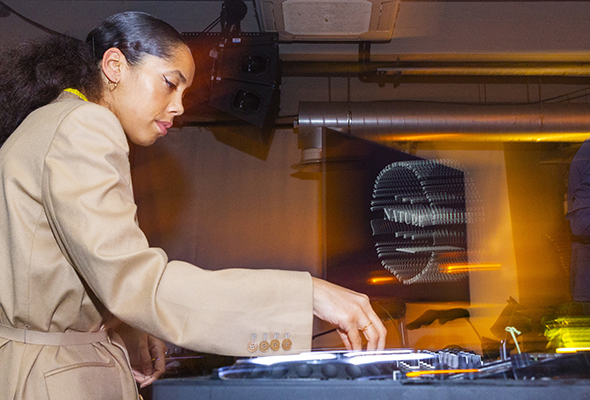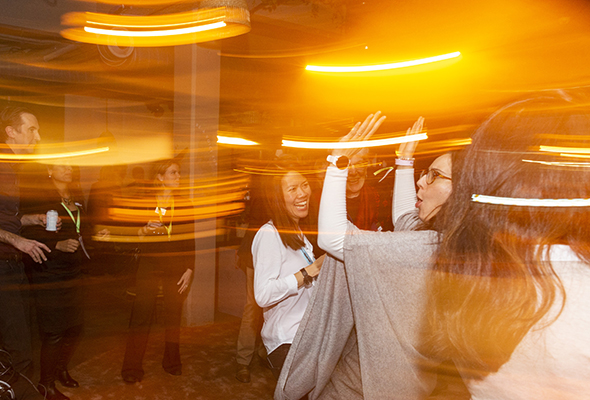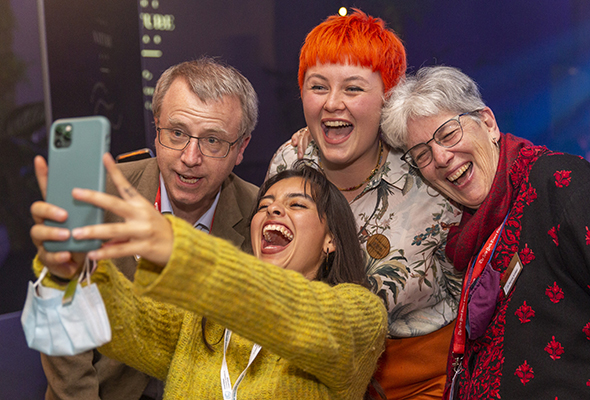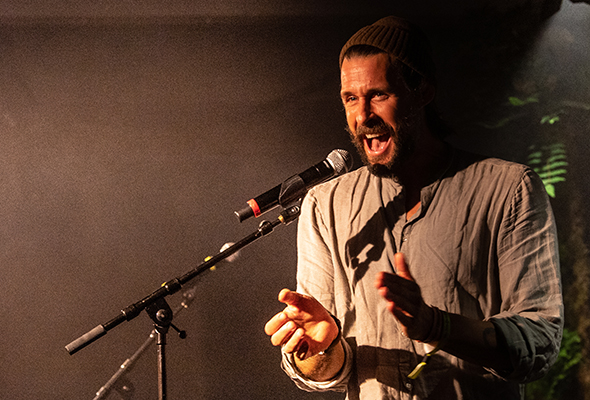 "… Isn't that the real goal; to find our place within the natural systems that make our existence possible; to treat the ocean, to treat all of the creatures, land and sea, with a kind of dignity and respect. As if — as if our lives depend on them, because they do."
— Dr. Sylvia Earle, Her Deepness on opening night

Thank you to our guests and dear friends for joining us in being a Voice for Nature.
DR. ENRIC SALA • DR. SYLVIA EARLE • DR. ANDREW STEER • PROF. ED HAWKINS • STUART MURDOCH • ELLIE GOULDING • WILL MARSHALL • BERTRAND PICCARD • CHRIS PACKHAM • DJ JAYDA G • LETICIA CARVALHO • CLOVER HOGAN • CLARE MATTERSON • PROF. YADVINDER MALHI • DR. ADRIANA DE PALMA • DAPHNE FRIAS • PROF. NATHALIE SEDDON • MARK HEAVENOR • SARAH MARTIN • MYRTLE SIMPSON • LEWIS PUGH • JANINE BENYUS • WILL STEGER • OLIVER JEFFERS • JR • SANDRAYATI FAY • PROF. SANDY KNAPP • MARTIN HARTLEY • MUMTA ITO • MAUREEN PENJUELI • MICHELLE BENDER • CORMAC CULLINAN • JULIO PRIETO • MYRA JACKSON • BRUCE PARRY • STEVIE JACKSON • NONETTE ROYO • LAUREN BOWKER • CELINE COUSTEAU • DESTINY BOKA BATESA • ANJALI RAMAN-MIDDLETON • NYELETI BRAUER-MAXAEIA • DR. GOTHAMIE WEERAKOON • ATOSSA SOLTANI • DOMINGO PEAS NAMPICHKAI • GREGORIO DIAZ MIRABAL • DOREEN ROBINSON • PHOEBE HANSON • SACHA WRIGHT • RIDHIMA PANDEY • DR ERICA MCALISTAIR • DR. ADRIAN GLOVER • PROF. ANDY PURVIS • DR. ANNE JUNGBLUT • DR. SILVIA PRESSEL • JULIEN REUTIN • ELLIE BANWELL • NICOLE MILLER • TASHA VAN ZANDT • SEBASTIAN ZECK • ORLANDO VON EINSIEDE • SOFIA CARMO • PROF. TOM CROWTHER • CHRIS RAINIER • PEGGY CALLAHAN • MAYA SANBAR • VERÓNICA INMUNDA • DEANO MONCRIEFFE • CHIP FAY • FARWIZA FARHAN • DAVID URRY • SIR RICHARD BRANSON • SAM BRANSON • DR. DOUG GURR • DAVID DE ROTHSCHILD

Produced by Natural History Museum and Voice for Nature. With thanks to our sponsors Novator and Quiet. Data support by Netbase Quid.
Food and beverage experience by The Lost Explorer Mezcal and Equal Measures.