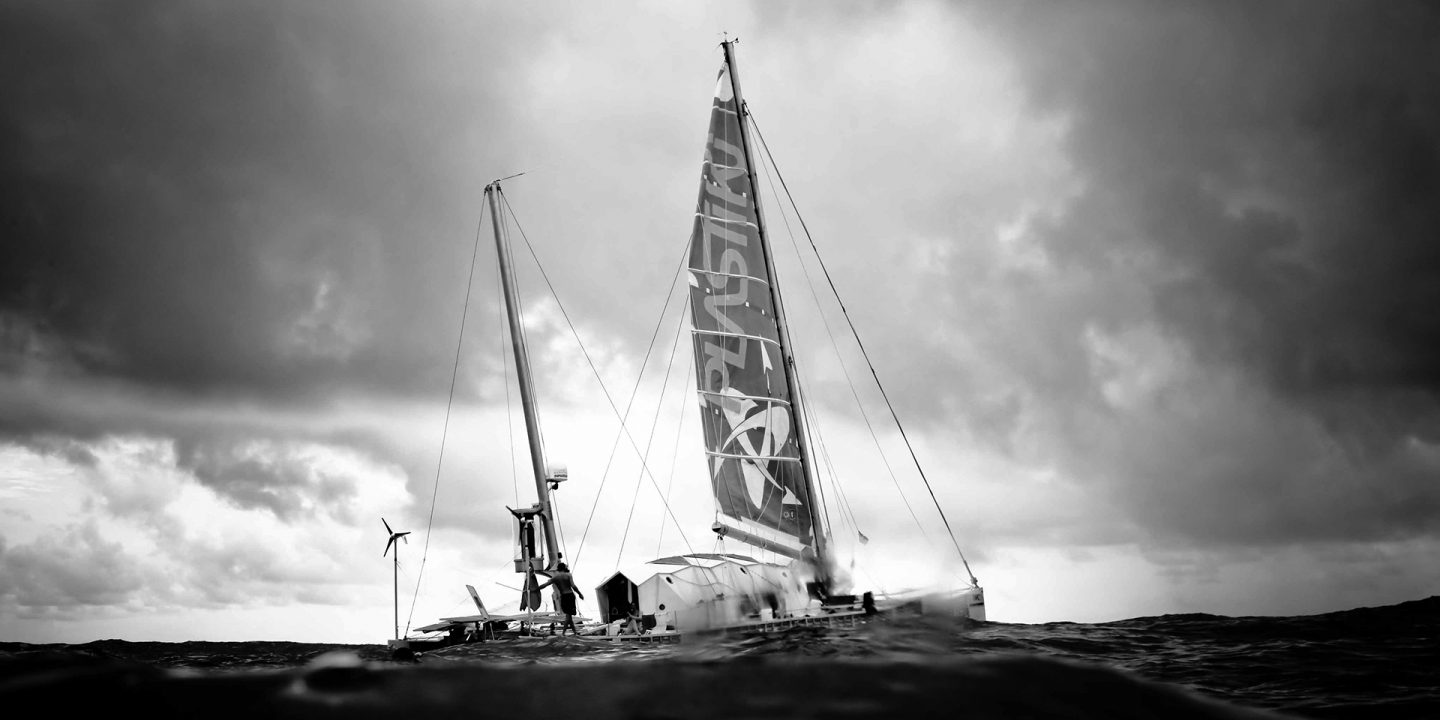 The Plastiki
In 2010 Plastiki sailed the Pacific to call attention to plastic in our oceans and exemplify possible solutions to the problem.
The Plastiki began her adventure after taking inspiration from a report issued by UNEP called 'Ecosystems and Biodiversity in Deep Waters and High Seas.'
Taking influence from the principles of 'cradle-to-cradle' design and biomimicry, The Plastiki was not only about starting a conversation, it was about showcasing solutions.
Sailing from San Francisco to Sydney drawing attention to the health of our oceans.
The Plastiki and her crew journeyed for more than 4 months and 11,000 nautical miles of the Pacific ocean.
The journey generated a spectacular global 'message in a bottle,' driven by curiosity, discovery and innovation.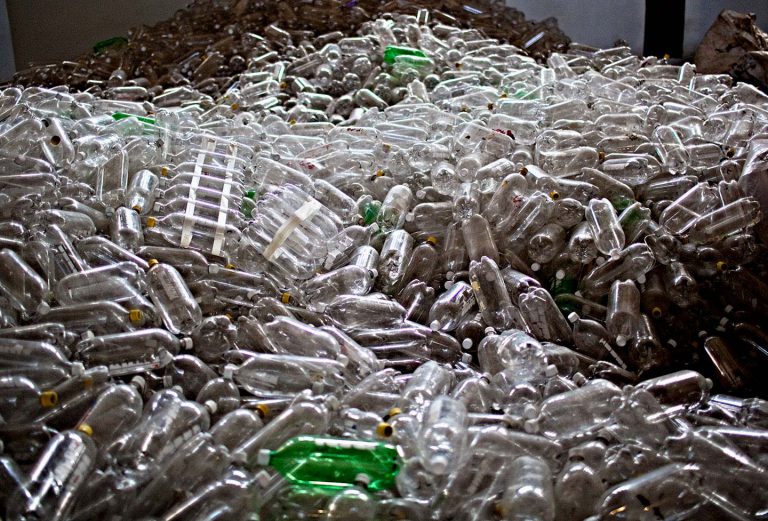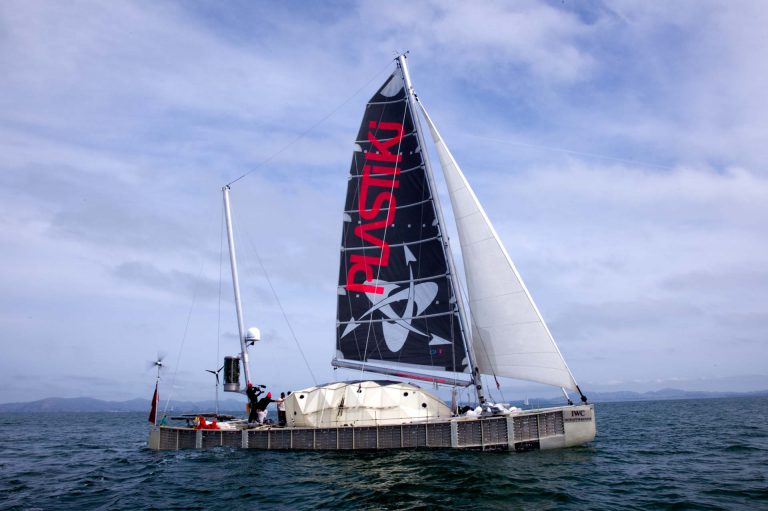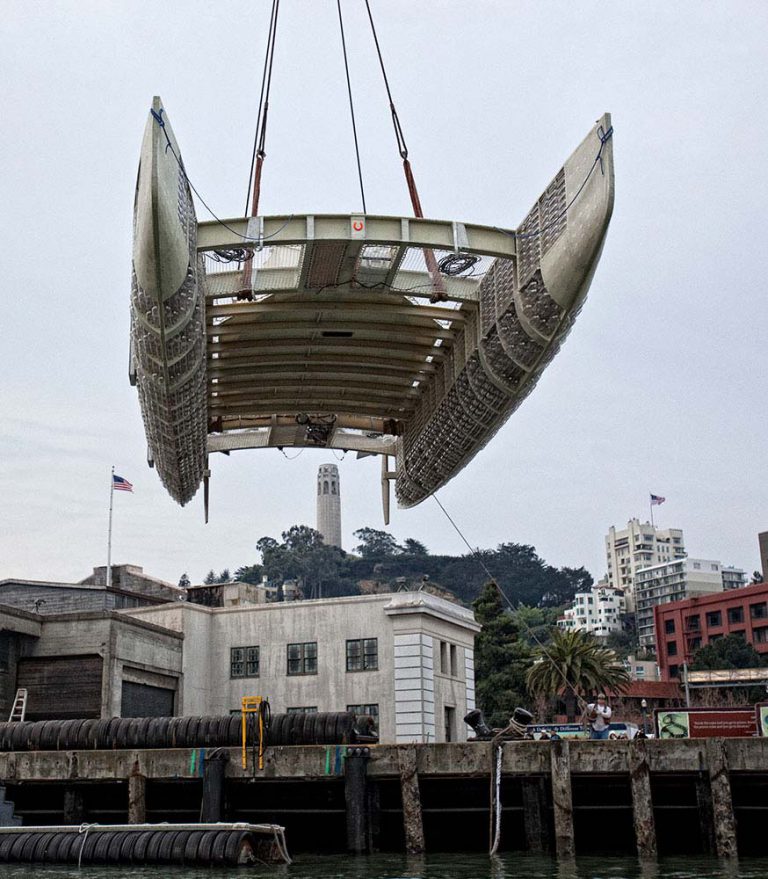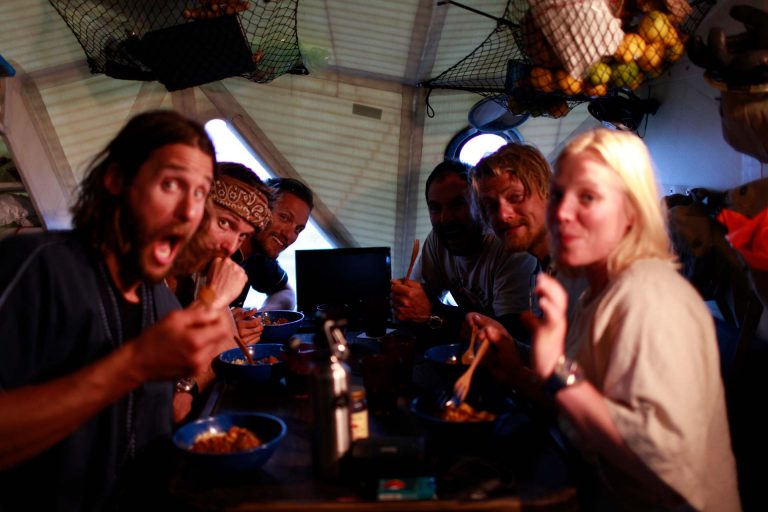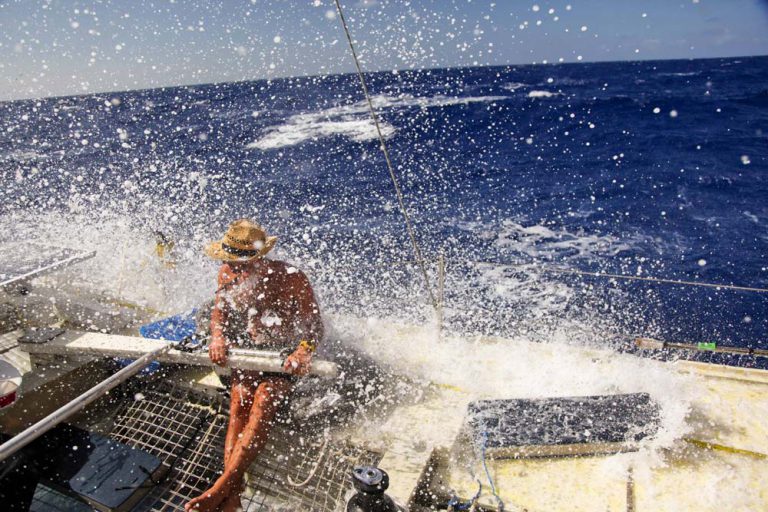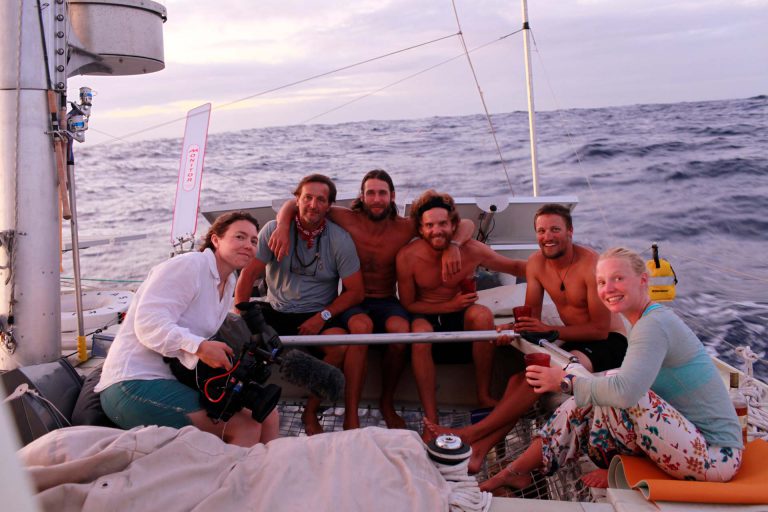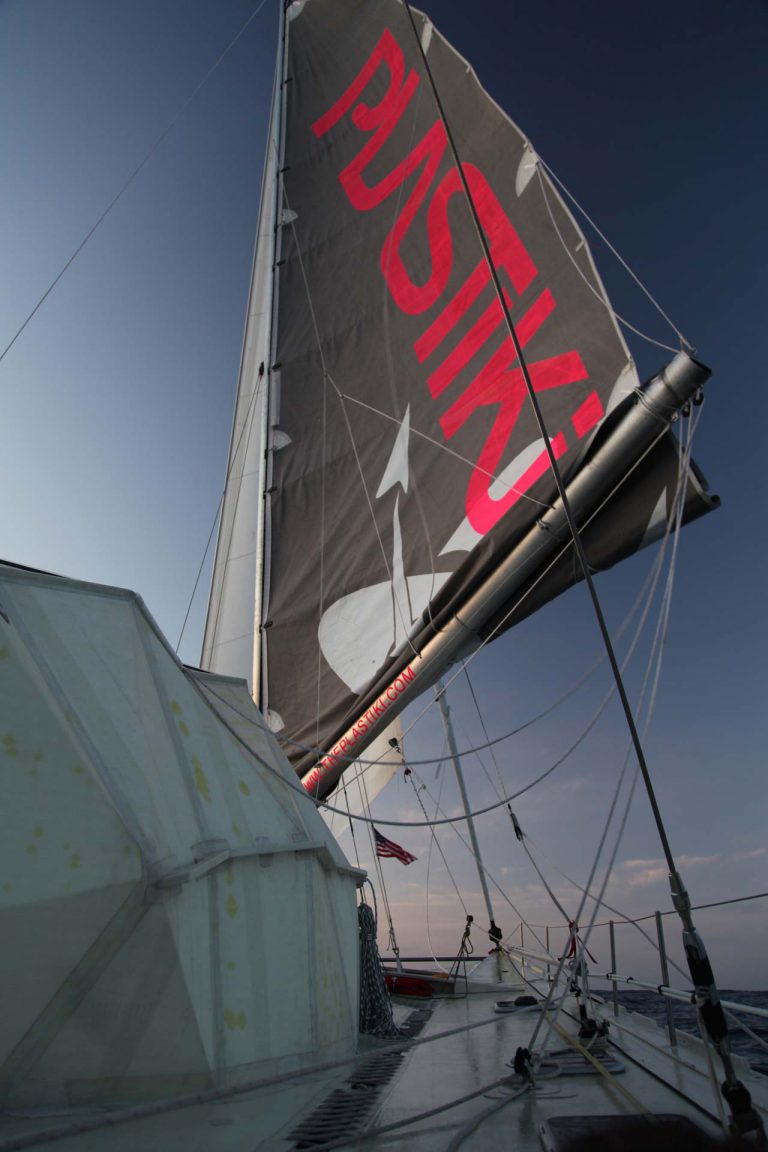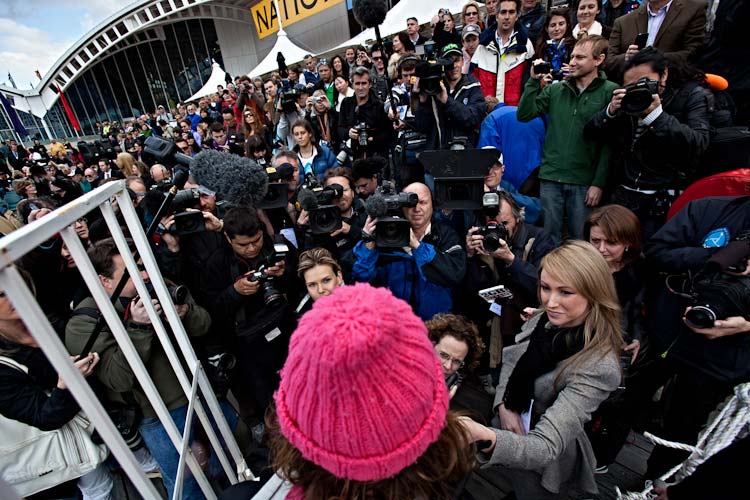 Plastiki became a 60-foot catamaran that would float on hulls filled with ranks of soda bottles. It would all be held together by adhesives derived from sugar and cashew nuts. The superstructure was going to be built from a composite of recyclable plastic fabric called Seretex, a material invented specifically for the purposes of this project.
Everything about the boat was being designed for sustainability and self-sufficiency. It would be equipped with solar-powered electronics, a geodesic-dome cabin, and a rotating cylinder garden.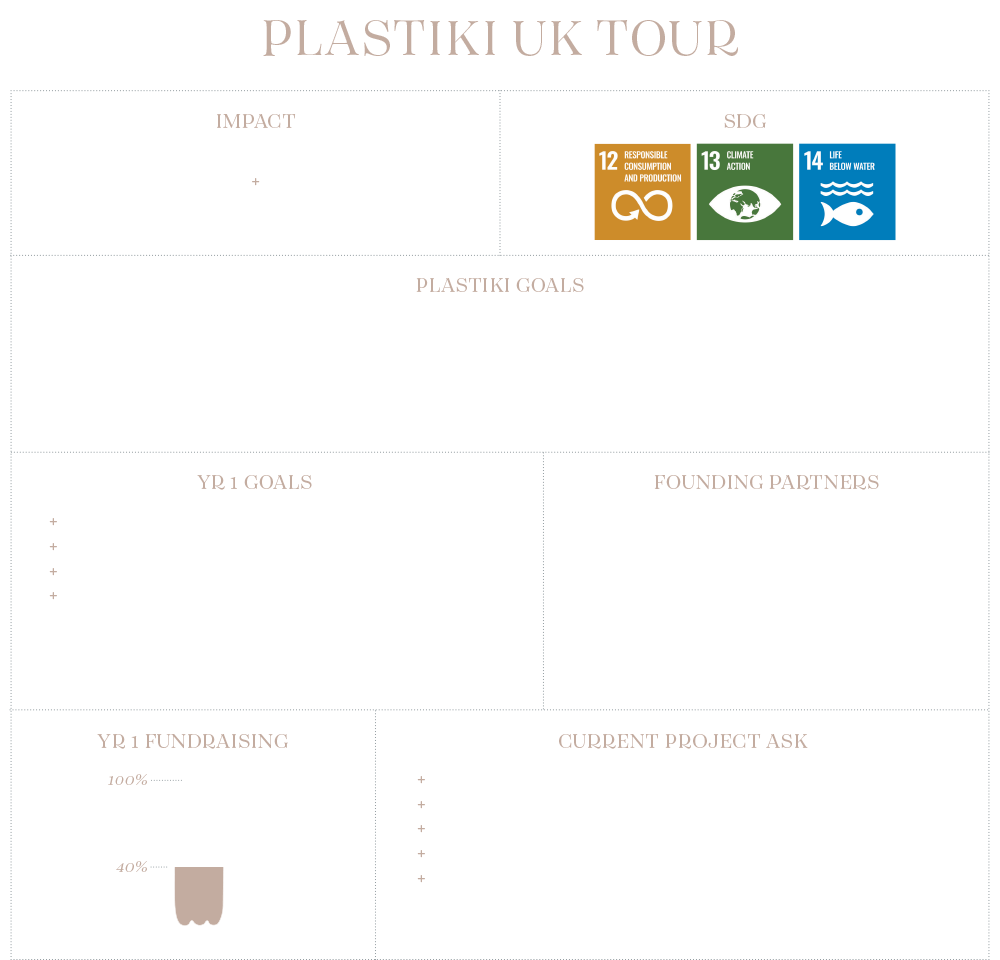 Sailing the Pacific was just the beginning…