Connect with the wild in… Mexico City!
We're so excited to announce the latest location in our Nature Guide series is CDMX!
It was a pleasure to put this edition together, with the help of our local ReWilders and partners on the ground in Mexico. It is not only a celebration of Mexico City's green areas, it is also packed with tips, tricks and local critters to connect with – both wildlife and wild organisations!
Our free publication is available in English and Spanish to download to explore Mexico City in ePub or PDF version below. Please share with anyone you think may find it interesting.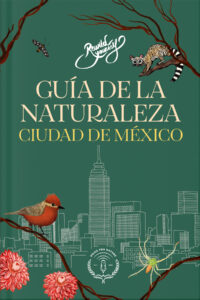 If you don't live in Mexico City, we think you'll still find it interesting and beautiful.
Keep an eye out for future locations, maybe we're in the process of creating one closer to you…